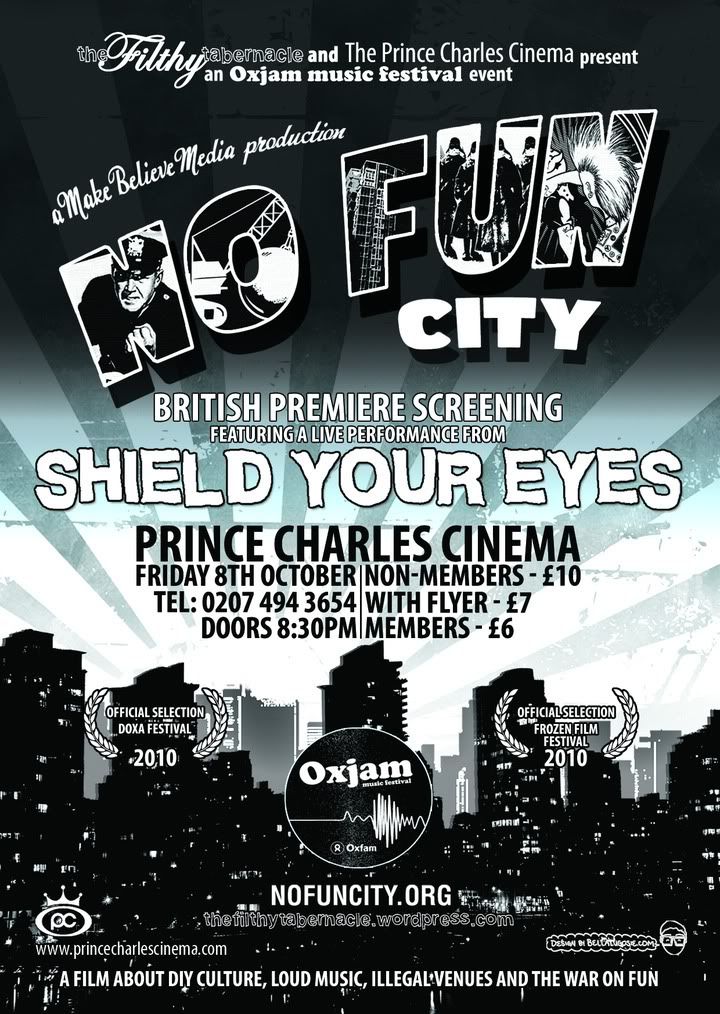 NO FUN CITY is a documentary film about DIY culture, loud music, illegal venues and the war on fun.
No Fun City is about the fight to keep underground music alive and how to do it yourself when things stand in your way.
The film features interviews and performances of current local bands such as 3 Inches of Blood, Japandroids, Nu Sensae, Sex Negatives, as well as legendary Vancouver bands such as DOA, Subhumans and Skinny Puppy.
http://www.nofuncity.org/
Check out the event on Facebook.